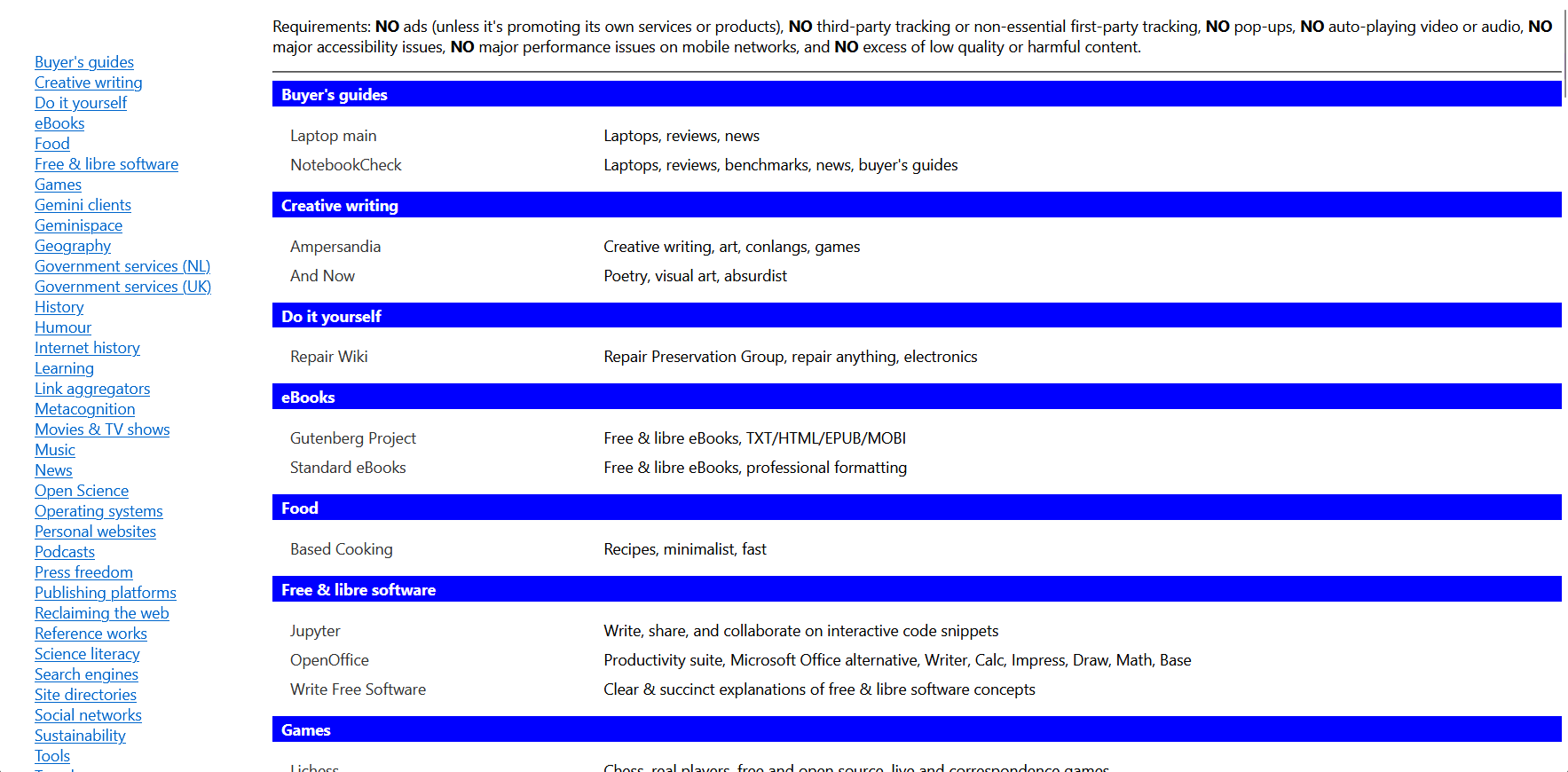 It's 2023 and you visit a website directly without any protection. No ad blockers, content blockers, or having a website's content summarised by an LLM. This is how fun that is:
Wait for all the JavaScript to load and the layout to finish shifting
Navigate a user-hostile type of cookie notice to try and protect your data
Close the Would you like to receive push notifications? dialog
Scroll down five paragraphs until the article gets to the point
Try to ignore the in-article ads and auto-playing floating video ad
Close the you seem to be enjoying our content newsletter pop-up
Ignore a comment section showing the need for better mental healthcare
The internet can be better. A lot better.
For now, my contribution is to identify websites that aren't in an absolute state.